Our Company designed and installed a sound reinforcement system in the Pavilion of Poland at the WORLD EXPO 2005 in Japan.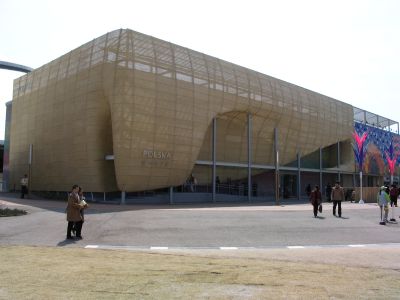 This pavilion included two halls for visitors. The first one presented a cross-section of Poland, from the Baltic Sea down to the Tatra Mountains, using a 5.1 surround sound system for the presentation audio. Because the hall was also used for other meetings and concerts, additional stereo speaker sets were supplied, audio monitors for the artists as well as cord and cordless microphones and other stage equipment. All audio signals were fed to a Yamaha DM1000 digital mixing console, from which they were then directed to the DME32 Digital mixing engine.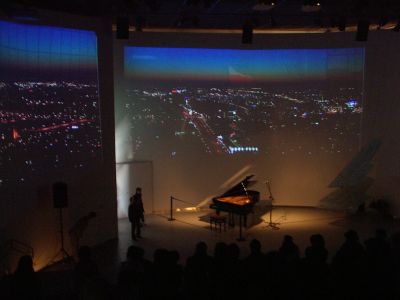 The second hall, which was a reduced copy of the Wieliczka salt mine, included a 7 channel sound system with an additional subwoofer. The bass speaker was used for playback of a low-frequency soundtrack especially prepared for this hall. An interesting feature was the elevator, where the speakers replicated the natural sounds of the mine shaft lift. The background sound was played back from computers along with the large-screen presentation of video and sent directly to the DSP in AES/EBU format.