University of Gdansk was established in 1970 and with nearly thirty thousand students and one thousand seven hundred scientific staff is the largest college in the Pomeranian region. In 2008, the Oliwa campus of the Gdansk University gained a new Faculty of Social Sciences building, which houses modern assembly halls, specialized social laboratories, observation rooms, as well as photography, radio and television studios for students.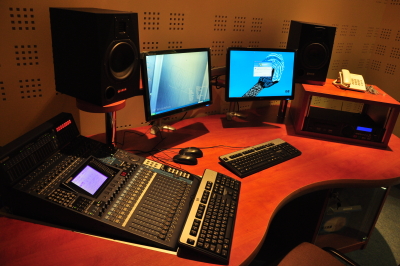 The M.Ostrowski Company contributed to this development at the Gdansk University by supplying and installing in September 2009 radio studio equipment.
The provided equipment included, among others: Yamaha DM1000VCM digital console fitted with an MB1000 meterbridge and MY16-MLan expansion card, allowing for two-way communication between the console and a PC via FireWire. The sound directors room was equipped with a pair of Adam P11A monitor speakers.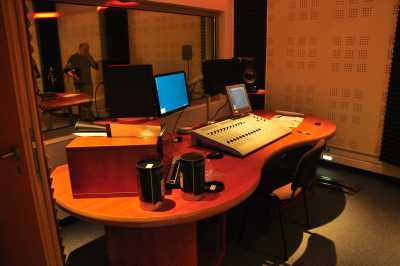 The central element of the broadcast room is the digital Studer OnAir 2500 broadcast console. It is worth noting that this is the first specimen of this model installed in Poland. The Studer OnAir 2500 console was additionally equipped with an audio monitor/command module located at the broadcast studio, linked to the console using the ADAT standard (for audio signals) and CAT5 (for control signals). The sound directors room was equipped with a pair of Adam A7 monitor speakers.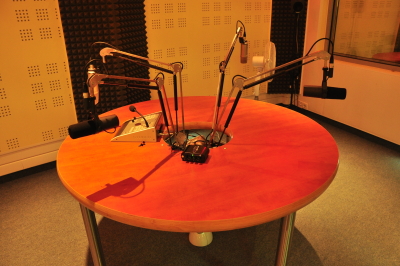 The broadcast studio can seat one editor along with three guests. It was equipped with condenser microphones dedicated to this type of application: Neumann BCM104, Rode Broadcaster, Rode NT2A as well as dynamic microphones: Shure SM7B. The broadcast studio monitor speakers consist of a pair of Genelec 8020A.
The radio signal is transmitted on the Internet using a PC equipped with an Orban Opticodec-PC 1211 card.