The "Forum" Cinema led since 1992 by Boleslawiec Cultural Center can be considered the main cultural center of Boleslawiec. After the general renovation in 2008, the object offers not only top-level cinema services (including digital and 3D projections) but also hosts theatrical performances, festivals and concerts.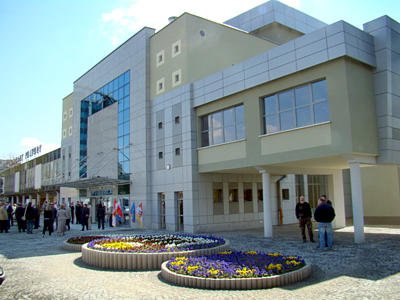 As part of the general renovation in 2007, M. Ostrowski supplied, installed and launched a complete sound system, based among others on speaker equipment from Renkus-Heinz, according to the design of an Acoustics Studio.
The system allows for concert directing separately for the audience – using the front console installed in the auditorium (using the analog Allan&Heath GL2800 mixing console and a variety of peripherals) and separately for the onstage musicians – using the monitor console.
The main sound system consists of the American Renkus-Heinz ST4 speaker sets managed through the central Yamaha SP2060 processor, along with ST5L subwoofers and PN82 front fills.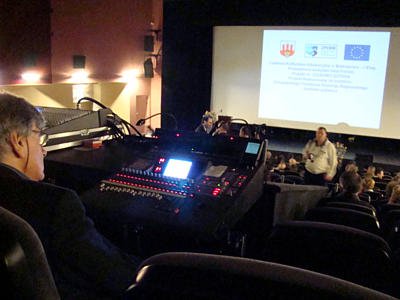 Smaller events, like conferences all small concerts, can be run using the digital Yamaha 01V96VCM console, installed in a separate room, adjoining the room used for cinema projection.
The system was also equipped with both wired and wireless microphones, recorders and players, effects generators and a variety of other accessories, as normally required for concerts or theatrical performances.