Danuta Baduszkowa Musical Theater in Gdynia, known for it.s large stage as well as the rotating stage, was equipped by our Company with a modern sound reinforcement system, allowing for impressive sound illustration for even the largest musical performances (up to 693 spectators).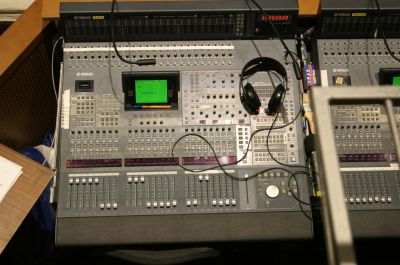 This was achieved using three Yamaha DM2000 v2 digital production consoles. Two of which were connected in a cascade configuration, creating the joint FOH console capable of handling up to 192 audio channels, whilst the third one serves as a dedicated monitor console. Currently the FOH console includes 124 audio feeds, of which 48 microphone / linear inputs are located in the consoles, whilst the remaining ones are carried out through five eight-channel microphone / linear preamplifiers with digital links to the console.
These devices provide the sound engineers with many practical features, for example automated settings, recall scene memories, whilst at the same time assuring excellent sound parameters.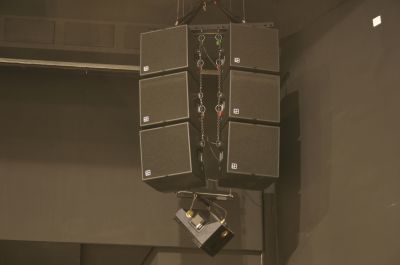 Signals from the scene or the orchestrion are fed to an audio splitter, which allows for division of the 96 audio channels into 3 groups. One of these is transmitted to the FOH console, the other to the monitor console, whilst the third group can be used for direct recording of the spectacle or as a feed signal for radio or television broadcasts.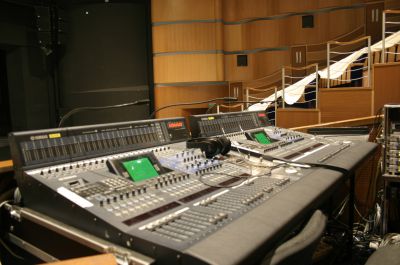 All of the equipment was installed in dedicated, ventilated rack boxes. We are confident that our system greatly improves work comfort of sound engineers allowing for even more impressive show presentation for the spectators.